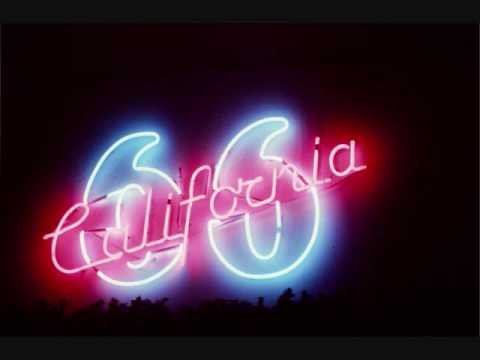 http://www.allaboutjazz.com/php/article.php?id=3458
Cannon-Lechner Big Band | JSC Records
By Jack Bowers
It's always a kick to inscribe a new name in the catalog of contemporary Jazz ensembles, especially when said group shows as much promise as the Southern California–based Cannon–Lechner Big Band. Co–leaders Boyd Cannon (drums) and Paul Lechner (baritone sax), apparently unaware that the big bands were pronounced dead and unceremoniously buried years ago, have built a lively ensemble around some of the area's most able–bodied sidemen (and one woman, the splendid alto saxophonist Karolyn Kafer). The band was recorded last April during a concert at Ventura's popular Jazz venue, 66 California. As with many concert dates, balance is sometimes a problem, and the sound has an edge to it that can be slightly distracting (as can the barely audible but no less intrusive audience chit–chat). The band itself, however, is wide–awake and swinging in a well–chosen (but relatively concise 50–minute) program of eight admirable Jazz works and one popular standard, Rodgers and Hart's "My Romance." Kafer solos twice, comfortably on Woody Herman's delicious "Apple Honey," less so on Bill Holman's murky "Midnight Run." Barrows, who is featured on "My Romance," is heard also on "Apple Honey," Thad Jones' "Big Dipper," John Coltrane's "Impressions," Dizzy's "Night in Tunisia" and Jackie McLean's "Goin' Away Blues," while fellow trumpeter Coan brandishes his chops on "Apple Honey" and "Midnight Run." Other soloists of note include pianist Fulton ("Tunisia," Bob Florence's "I'll Remember"), trombonist Jones ("Goin' Away Blues," "God Bless the Child," an unbilled solo on "Big Dipper") and tenors Germaine ("Tunisia," "Midnight Run") and Burkert ("Apple Honey," "I'll Remember," "Big Dipper," "Impressions," "Goin' Away Blues"). Burkert reminds me of Jay Corre, an inventive tenor stylist who was Buddy Rich's main man in the late '60s. In fact, the session as a whole conveys to some degree the character of Buddy's concert dates — albeit without the dynamic presence of the master himself in the driver's seat, implacably stoking the fires and kicking butt. Nevertheless, an auspicious debut by the impressive Cannon–Lechner crew, an ensemble we hope to hear much more from in the years to come.
Track listing: Apple Honey; I'll Remember; Big Dipper; Impressions; God Bless the Child; Midnight Run; My Romance; A Night in Tunisia; Goin' Away Blues (50:33).
Personnel: Curt Sletten, Robert Sack, Ron Barrows, Jack Coan, trumpets; Scott Hughes, Larry Jones, Fred Crowther, Bill Fuentes, trombones; Karolyn Kafer, Brad Carrow, Gene Burkert, Matt Jermaine, Paul Lechner, saxophones; Bill Fulton, piano; Jeff Faulkner, bass; Boyd Cannon, drums.
Contact: JSC Records, 6024 E. Larkellen Court, Agura, CA 91301 (818–865–1953). Published: March 01, 1999
Style: Big Band