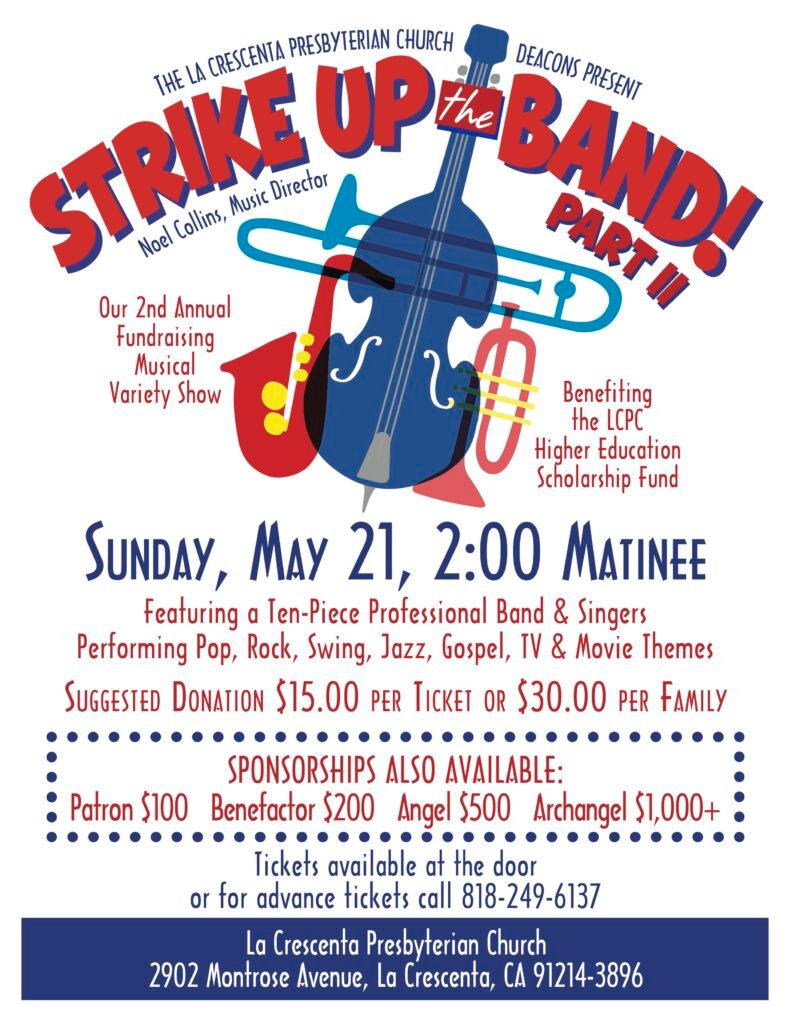 Strike Up The Band! – A Variety Show to Benefit the Deacons Scholarship Fund
Save the date for a fantastic afternoon of music and making memories for a great cause: supporting our youth and adults seeking higher education! Vocalists and a 10-piece professional band will perform pop, swing, jazz, gospel, and TV and movie themes in this high-energy show. The concert will benefit the Deacons Higher Education Scholarship Fund, which assists members of the LCPC community who are facing the rising cost of education and job training.
Tickets will be available in the Breezeway after Sunday services or any time in the Church Office at a suggested donation of $15 per adult and $30 per family.