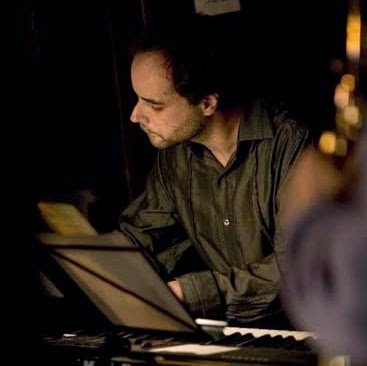 Artist: Bill Fulton on keys or piano
Date: 1998-06-22
Time: 8:15:PM

Harrison School of Music
5077 Lankershim Blvd
North Hollywood, CA 91601

Google Map
Played for one of Mark Harrison's teacher's class. $40. The building where the school was has been razed and a new apartment complex has been built.