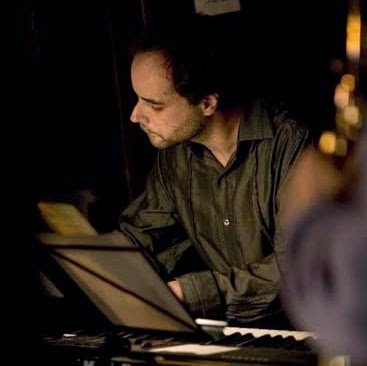 Jazz Themes From Hollywood West Coast Jazz At The MoviesA Four Day Jazz Festival!
October 24-27
Los Angeles Airport Marriott
Bonus Event for early registrants (very limited availability)
A variety of unique concerts
Rare films, panels and special presentations
For tickets (562) 200-5477
With Dave Pell Octet:Vocal: Bonnie BowdenTenor Sax: Dave PellBari Sax: Bob EffordTrumpet: Carl SaundersTrombone: Scott WhitfieldGuitar: Barry ZweigPiano: Bill FultonBass: Richard SimonDrums: Frank CappSeats for the festival are assigned in the order received so the earlier you order the better seats you will get. Jazz Themes from Hollywood has been carefully designed to include rarely heard music incorporated into a variety of themed concerts. There will be numerous guest artists added to the line-up but this gives you an idea of the magnitude of the event. There has always been an important connection between the West Coast Jazz Scene and the Motion Picture Industry. It really blossomed in the 1950s when Pete Rugolo and Shorty Rogers established themselves in the studios and opened the doors for other jazz musicians to follow.